BIDS Trading L.P. is a registered broker-dealer and the operator of the BIDS Alternative Trading System (ATS), which brings counterparties together to anonymously trade large blocks of shares. The BIDS ATS resolves the classic paradox of the block trader – the need to find legitimate trading counterparties without prematurely revealing trading intentions.
The BIDS ATS is open to all qualifying broker-dealers and their institutional clients, subject to basic credit and regulatory requirements.
BIDS Trading is a subsidiary of BIDS Holdings L.P., which is a wholly-owned subsidiary of Cboe Global Markets, Inc. (Cboe). The BIDS ATS is not a registered national securities exchange or a facility thereof. The BIDS ATS is an independently managed and operated trading venue, separate from and not integrated with the Cboe U.S. securities exchanges.
Senior Management
Stephen J. Berte
President
As President, Stephen Berte is responsible for the strategic direction and growth of BIDS Trading, the Alternative Trading System designed to increase competition and liquidity in equity trading markets around the world.
Berte began his career at Standard Life Investments (SLI) in 2003, where he spent nearly 17 years. Berte's career at SLI started as an equity trading assistant and evolved into roles that included Global Head of Equity Trading based in Edinburgh, UK, as well as Head of Trading in the Americas across all asset classes including equity, FI, derivatives, money markets, and FX. Berte also sat on the Executive Management Committee and the Investment Management Committee in the Americas, shepherding the growth of the US business and delivering world class outcomes to their clients.
From SLI, Berte spent his next three years at Liquidnet Holdings and Tourmaline Partners, operating in a variety of strategic roles including business development, relationship management and corporate strategy helping to grow both businesses.
Berte graduated from Brown University with a BA in sociology and holds FINRA Series 7, 24, and 63 licenses.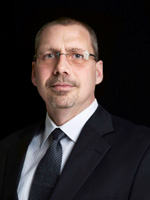 Jim Lee
VP, Chief Operating Officer
As COO, Jim is responsible for managing day-to-day market operations and IT operations of the company, and support of the BIDS Trading ATS. Jim was a founder of BIDS Trading.
Jim has 35 years of experience in technology and business management, including 30 years in exchange systems technology. He has designed trading and order matching systems for exchanges and investment banks, auction and negotiation systems for primary and secondary debt markets, block trading and negotiation systems for equities and OTC derivatives products, and systems for trading and clearing electrical power transmission and electrical power spot contracts and forward contracts. He has worked with a global customer base including Merrill Lynch, CBOE, the Boston Stock Exchange, the Deutsche Börse, the Saudi Arabian Central Bank, SIA S.p.A and the Bermuda Stock Exchange.
Jim holds a B.Sc. Degree in Computing Science from the University of Calgary, and FINRA series 7, 24, 57, 63 and 99 licenses.
Kevin Burns
Senior Director, Sales
Kevin joined BIDS Trading in June 2007, with responsibility for co-managing the daily operations of the BIDS US Sales Team. Since December 2021, he has been Co-Head of BIDS Global Sales. Kevin began his career on the NYSE in 1986 and spent 16 years at Merrill Lynch. In 2000, as a NYSE broker for Merrill Lynch, Kevin was responsible for the strategic development and launch of Merrill Lynch Direct Access, the first Direct Access business model to be offered by a brokerage firm on the NYSE floor. Kevin remained Director of Trading until joining BIDS.
Kevin has served on several committees, including NYSE Governor Selection Committee, NYSE Continuing Education Committee, NYSE Simulated Trading Committee and St. Jude's Children Research Hospital Committee. He was a member of the Board of Directors for the NYSE Luncheon Club and was elected a NYSE Senior Floor Official in 2006.
Kevin attended Kutztown University and holds the FINRA Series 7, 9, 10, 24, 55, and 63 licenses.
T.R. Lazo
Chief Legal Officer
T.R. Lazo manages legal and regulatory affairs for BIDS Trading and implements strategic goals of the company from a legal and compliance perspective. 
Prior to joining BIDS Trading, Lazo served as Managing Director and Head of Equities for SIFMA, where he developed industry policies on equity trading and market structure issues. T.R. also worked for the New York Stock Exchange as Senior Vice President and as the General Counsel of NYSE Regulation.  Previously T.R. worked for the law firm Morgan, Lewis & Bockius LLP and in the SEC's Division of Trading and Markets.
T.R. graduated from Middlebury College (BA) and the Catholic University's Columbus School of Law (JD) and holds FINRA Series 7 and 24 licenses.
Lincoln Marr
Senior Director, Software Development
Having joined BIDS in 2020, Lincoln leads the engineering team responsible for the BIDS trading matching engine technology.
Lincoln has 20 years of experience in the financial software industry. He began his software career in London working on the trading floor of Dresdner Bank before joining Goldman Sachs in Australia in 2006. While at Goldman, Lincoln designed and built the core components of the electronic equity trading platform, which included an algorithmic trading engine, smart order router, and dark pool. After relocating to Sydney and taking responsibility for the sales, marketing, and product development of the electronic trading offering, Lincoln returned to Melbourne to join ANZ Bank's FX technology division. While there Lincoln worked on FX aggregation, pricing, and distribution engines before managing a team building out FX algorithmic trading capabilities.
Lincoln holds a B.Sc. degree with honours in computer science with management from Kings College, London.
Nicole Masse
Senior Director, Sales
Nicole is Co-Head of BIDS Global Sales. She is responsible for developing a comprehensive sales strategy, leading the day-to-day operations of the sales team and growing the overall equity business.
Nicole was the first official hire at BIDS Trading and has been part of the team that grew BIDS to be the #1 Block Trading ATS in the US and one of the leading Large-in-Scale venues in Europe. She worked her way from Relationship Manager to Co-Head of Sales and has strong relationships with some of the largest asset managers and brokers on the street. Prior to joining BIDS, Nicole was on the Equity Trading desk at Morgan Stanley where she traded on the Financials desk.
Nicole was part of the crew team at The University of Rhode Island and graduated with a BS in marketing. She holds the Series 7, 24, 55, and 63 licenses.
Adel Sarhan
VP, Product
Adel joined the BIDS Trading team in 2007 shortly after it was founded. He has over 20 years of experience in product management, engineering, and operations in the financial industry.
As Head of Product and Operations, Adel is responsible for taking business ideas to market and delivering value for our customers. Adel's team is responsible for global operations of all BIDS Trading venues.
Adel holds a B.Sc. degree in computing science from the University of Calgary and FINRA Series 7, 24, 57, and 63 licenses.
Brett Vasconcellos
VP, Chief Technology Officer
As CTO, Brett is responsible for directing and executing the company's technology strategy, and managing the software development lab.
During his 10+ years with the company, Brett has led the product design and development team for BIDS Trader, as well as teams responsible for performance engineering, and operational tooling. Prior to BIDS Trading Technologies, Brett led software architecture and delivery teams building derivatives trading systems at NYSE Euronext Technology, and UBS Investment Bank. Brett has more than 20 years of software design experience, and 15 years of leadership experience.
Brett holds a Master of Engineering Degree and a Bachelor of Science Degree, both from the Massachusetts Institute of Technology (MIT).